IDS perceives its alumni as valuable assets for the institution, therefore, it maintains good relationships with the alumni by engaging them in various ways. The Alumni of IDS are very keen to give their contribution to the institutional building activities, such as they help to grow and build the Institutions brand, providing mentoring, internships, and mobilizing career opportunities for the students. The mutual relationship between the alumni and the institution is strengthened by inviting alumni to various occasions of the college as guests, inviting them for delivering talks, and the new fresher's induction program.
OUR PROMISING ALUMNI AND THEIR TESTIMONIALS: WHAT OUR ALUMNI SPEAK ABOUT US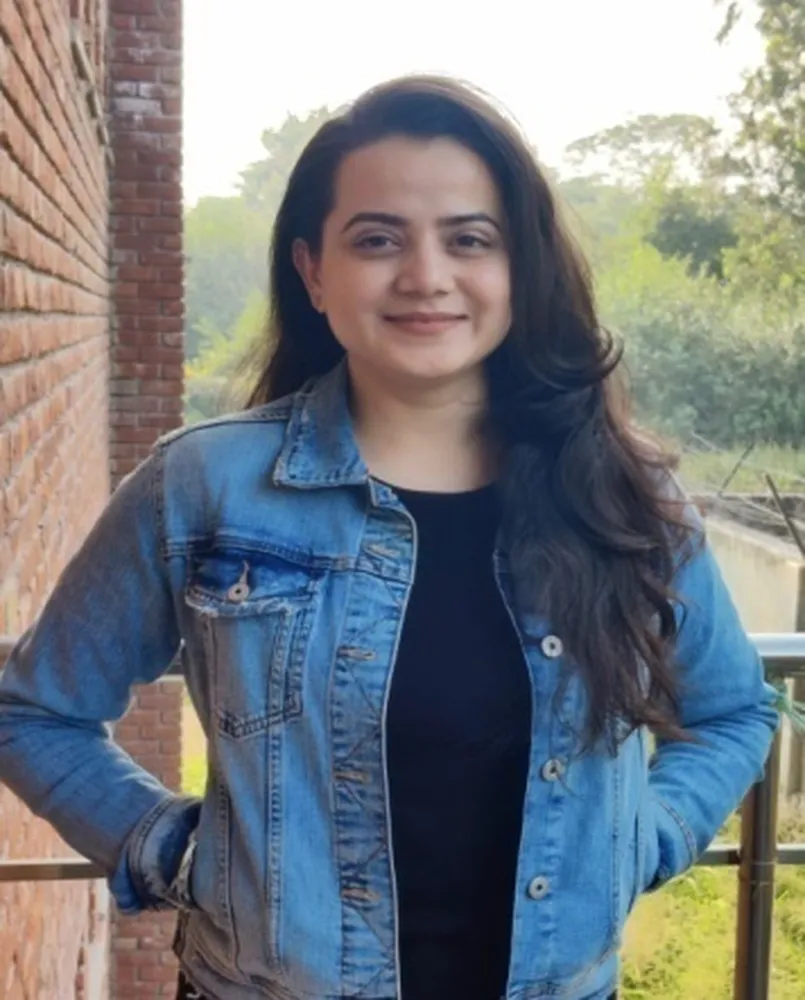 Dr.Aayushi Abrol
Qualification: BDS, MHA Batch:2013 Quality Manager The Ankur Maitrika Multispecialty Hospital
My Experience at *the Institute of Dental Sciences Sehora, Jammu has been immensely Wonderful during my Course Duration. I Have learned a lot, not just academically but in all other aspects regarding Patient Care, Patient Satisfaction, and proper Hygiene maintenance along with my Career development. The Faculty members have been so supportive, Motivating, and Encouraging throughout my Journey.
After Pursuing BDS from this College, I got selected for my Master in Hospital Administration (MHA)  at Guru Nanak Dev University, Amritsar and the things I learned in my previous College helped me greatly in my Master too. All the teachings and enlightenment that I have gathered from the faculty members of IDS helped me immensely to work efficiently in FORTIS ESCORTS HOSPITAL AMRITSAR as a *Quality Trainee* in the Aspects of Patient Care, Continuous Quality Improvement, and Patient Satisfaction. After all those things, I'm grateful that I'm working now in the Renowned Hospital i.e. the State of Art Centrally Located in Jammu City " *The Ankur Maitrika Multispecialty Hospital" as a Quality Manager* and the experiences that I have gathered so far have equipped me with patient care experience and skills which are effective as well as efficient in Healthcare Administration.
I feel privileged to get an opportunity to study for my Bachelor in Dentistry at IDS, Jammu. I always feel the great contribution of IDS towards me is giving me motivation and confidence through both academic and personality grooming activities. The early patient contact program was a big boost during our preclinical years. The academic leadership was excellent and everybody was working there as a team, which trained my leadership qualities. Today, I am quite successful in my profession and for this, I owe my deep sense of obligation to IDS.
Jaspreet Singh
Qualifications: BDS Batch: 2012 Current Profession: Dental Surgeon, Clinician, Practicing General Dentistry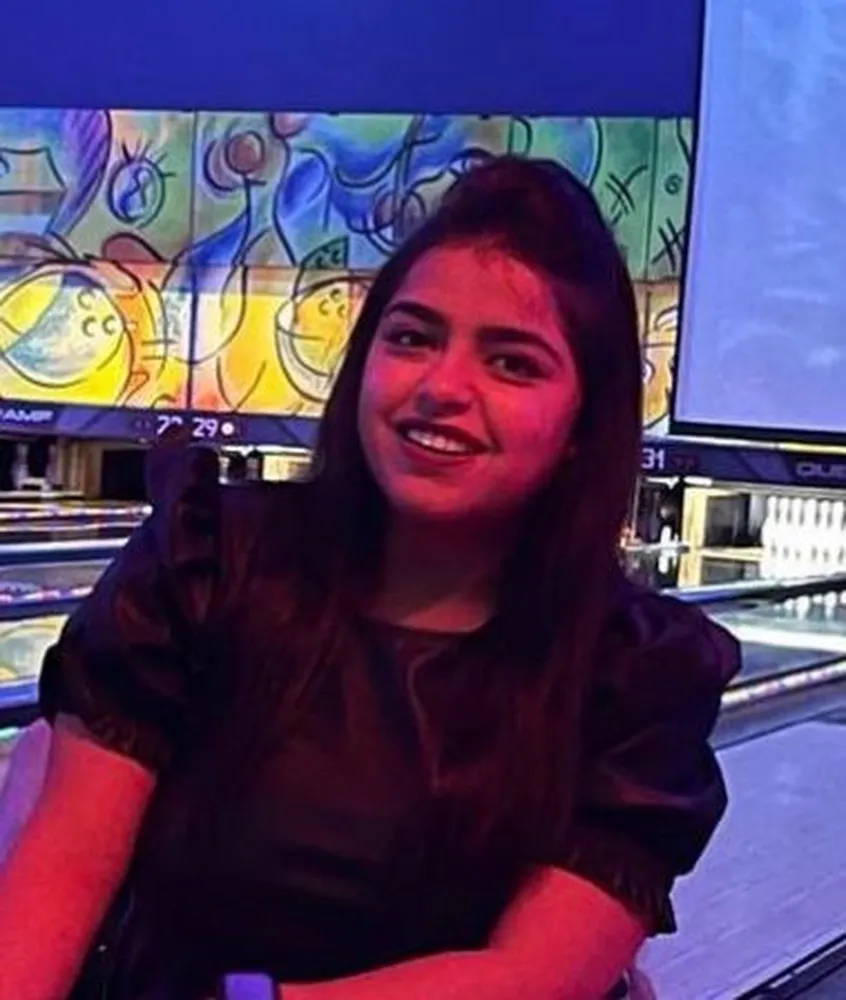 Dr. Ragni Dua
Qualification: BDS Batch: 2011 MHA (Canada) as a Medical Officer in British Columbia(Canada)
A beautiful and memorable time for me at IDS during my BDS at IDS Jammu. The system of Education was rightly blended with academic-co curricular and extracurricular activities. The training of value-added courses such as soft skills, ethics, and communication skills learned at IDS still helped me a lot in my professional career. I am working in Canada, as a Medical Officer in British Columbia. It was always my dream to work in an international environment but today if this has become a reality, it is because of IDS.  
My education at IDS was very much the right decision of my parents to motivate me to come to this profession and to study at IDS, Jammu. The academic environment and campus life of the college were so nicely planned that I not only enjoyed my education but also got several platforms to groom my personality. All my teachers were too much compassionate to our academic growth and mentored us to get confidence in our careers. Today, whatever I have achieved in my professional career it is due to the right guidance of my teachers, for which I shall be ever grateful to them.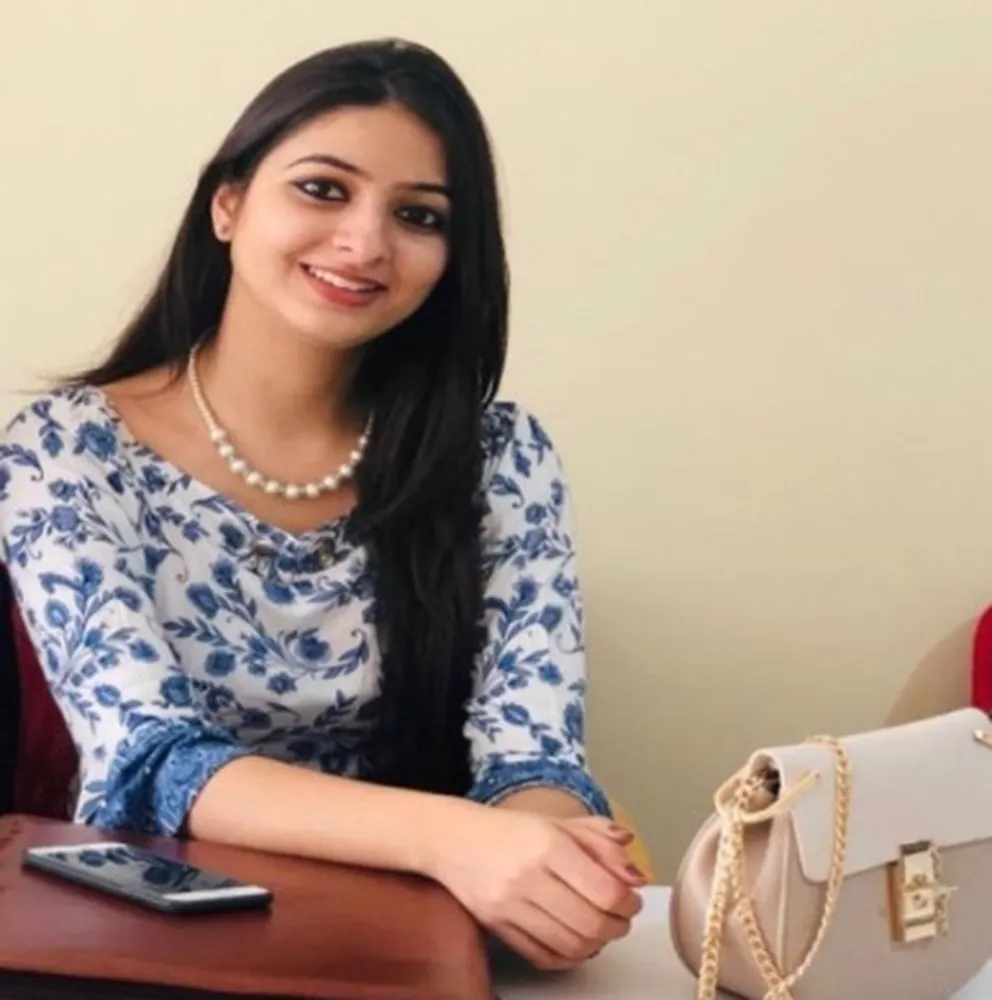 Dr. Rudra Sharma
Qualification: BDS, MDS Batch 2011 Faculty of Dental Sciences, SGT University Presently doing FHNO- Fellowship in head and neck oncology in Medanta, Gurugram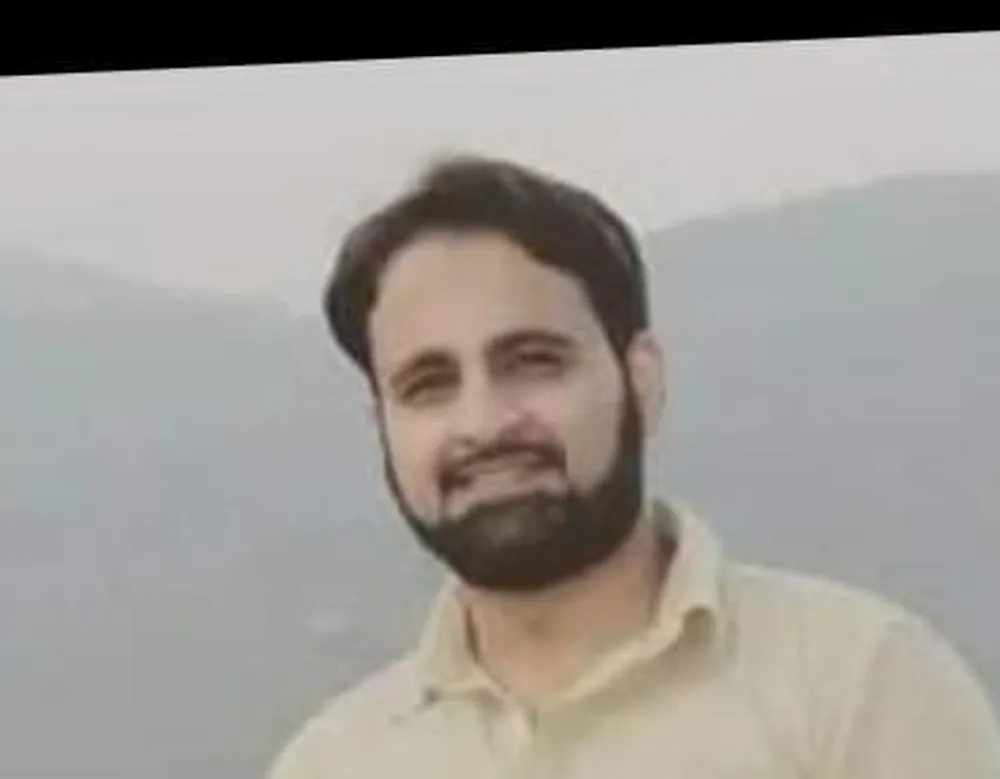 Dr. Adeel Ahmed Bajjad
Qualifications: BDS, MDS in Orthodontics Batch: 2010 Current Profession: Sr. Lecturer, Kothiwal Dental College
It was a great privilege for me that I joined IDS on 4th Oct. 2010. The sojourn I embarked upon was fueled by the unflinching support of my teachers and beloved institution. I consider myself blessed to have learned under the best teachers in the field. The institution has the potential for professional growth and is encouraged, recognized, and appreciable. I shall forever be very grateful and proud that I am an alumnus of IDS. 
A wonderful experience of learning with academic exposure and practical hands-on. I have great respect, love, and devotion for the entire faculty members of all departments. It's their efforts that make me count on myself to become a better professional in the future. Right now I am a Director at Apollo Aesthetics where I am serving as a dentist and Aesthetic physician.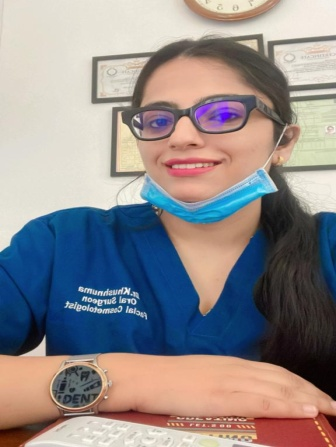 Dr. Khushnuma shah
BDS FMC PGDMC. Batch: 2010 Current Position: Director at Apollo Aesthetics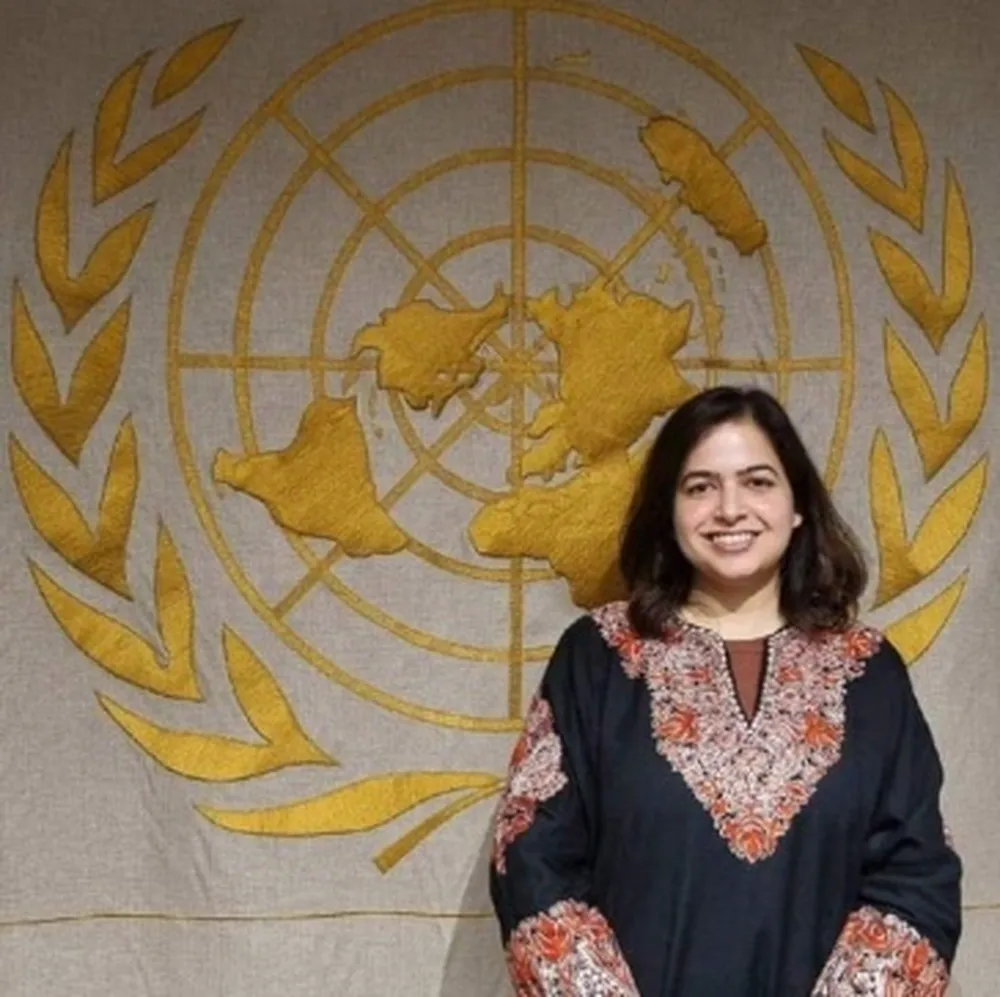 Dr. Isha Chalotra
BDS, Masters of Public health-PGIMER Chandigarh Batch-2007 State Project Officer-J&K and Ladakh United Nations Development Programme(UNDP)
" If I go back in my professional journey, the experiences I got in this college have laid a strong foundation to put me in the right direction in terms of my career roadmap. My alma mater provided me with qualified professors and a learner-centric environment. Each moment spent at the campus has been fruitful in transitioning me into a skilled professional. During my 4th professional year, I started inclining towards public health after introducing to the subject of Public Health Dentistry and was fully determined to choose it for my Master's."
Whenever I think about the contributions of IDS to my professional success I feel very humble and oblige to all my teachers, staff, and its enriched academic environment. Today I am working at the International Medical Center Hospital in Jeddah Kingdom as Deputy to Hospital's Chief Medical Officer for Medical Performance and Strategic Management of Saudi Arabia with my full commitment and dedication. What helped me at IDS was the individual mentoring plan for each student to understand his/her potential and guide him/her to use his strength in the best possible way. I always feel proud and remain very much grateful to my alma mater as one of its progressive alumni.
Dr. Asif Aziz Wani
Qualification: BDS, MPH, MBA Hospital Management Batch: 2009 Position: Deputy to Hospital Chief Medical Officer for Medical performance and Strategic management at International Medical Center Hospital in Jeddah Kingdom of Saudi Arabia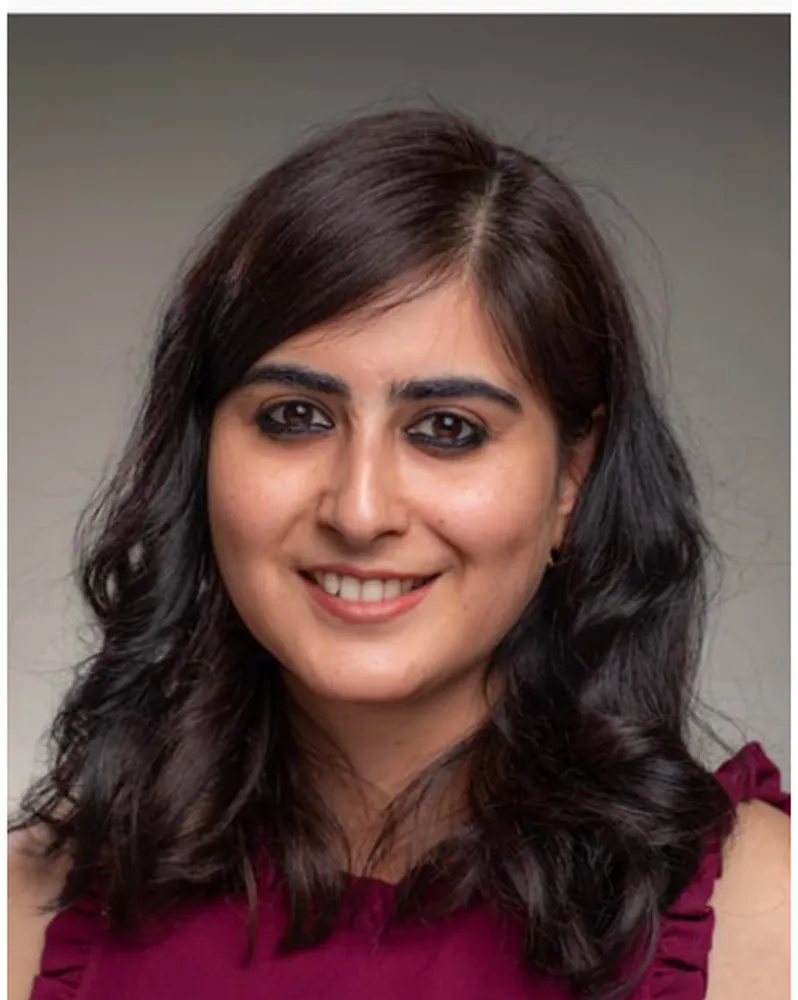 Dr. Mehak Kaul
Qualification: BDS, MDS in Oral Pathology Batch: 2007 Research Scientist Level 1 Pfizer-USA
Post BDS, I did my Masters from SDCH, Rishikesh with Honors. I was the University Gold Medalist. After that, I appeared NBDE-USA and cleared the exams, and completed my MS at the Ohio State University, USA. For these achievements, I give all credit to my teachers at IDS-Jammu, whose brilliant teaching and mentoring supported me to achieve the goal of my life.
I owe a tremendous debt of gratitude to the team of highly qualified professionals who have dedicated their careers to the betterment of dentistry in general and the institution in particular.
Their unrelenting commitment to excellence and innovation has led to transformative breakthroughs in the field, paving the way for advancements that will benefit generations to come. 
I am proud to call them my own as their dedication and expert tutelage prepared me for the rigors of a fulfilling and rewarding career as a KPS (Kashmir Police Services) Officer clearing the state PSC exam in my first attempt after completion of my degree in the year 2014. I am honored to have been a part of such an esteemed institution, and I recognize that my success would not have been possible without the unwavering guidance and support of my instructors and mentors. I thank you all for your incredible contributions to the dental industry while shaping our career and wish all continued success in all endeavors.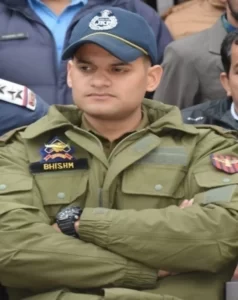 Dr. Bhishm Dubey
Qualifications: BDS Batch: 2006 Current Profession JK Police Services (Dy. Superintendent of Police)
Dr. Ajay Kumar Tadia, IRS
Qualification: BDS, PG Diploma in Corporate and Companies law NLSIU Bangalore Batch: 2006 Present Post: Deputy Commissioner, Directorate of Revenue Intelligence (DRI)
As I reflect on my time at this institution, I am grateful for the values it instilled in me including integrity, honesty, and empathy. The intellectual rigor and pursuit of excellence prepared us to use our knowledge and skills for the betterment of society.